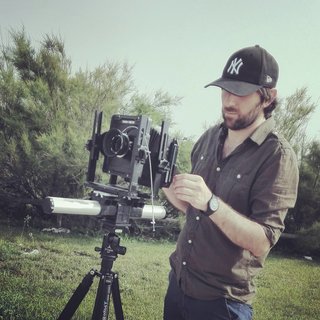 Giovanni Albore is a professional photographer and teacher. He lives and works in Italy.

At 18 his father gave him a Nikon F301 and he definitely approached the world of image. He learns to develop and print his own photographs in the darkroom and he understands the power of photography.

At the University he studied in Bologna at the DAMS Cinema address and at the same time he attended the Italian Institute of Photography in Milan, earning a Master's degree in 2003.

After a few years in Milan, in 2007 he returned to Bari, with the express purpose of bringing his experiences to his homeland. He began to teach and from this experiences came the idea to found a photography school in Southern Italy. Meanwhile he works as a photographer for various brands, agencies and organizations. So in 2016 he founded the Spaziotempo School oriented to cinema and photography.
In 2017 he is the official photographer of the Regione Puglia and he creates the promotional campaign for tourism that represent his region throughout Europe.

He's specialized in corporate and portraits, claiming ten years of experience both as photographer and as teacher.
Over the years he has developed a simple and clear teaching method, available to everyone, with hundreds and hundreds of positive feedbacks from his students.

He is currently a teacher of photographic technique, composition, set lighting, portrait and still life and directs the Spaziotempo School alongside his professional photographer activity.
Full Member: